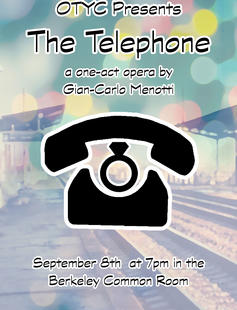 ---
The Telephone, a short opera by Gian Carlo Menotti, captures an important moment in the lives of a young couple. Ben visits his girlfriend Lucy hoping to pop the question, but multiple untimely telephone calls thwart his goal.
---
Performed September 8th, 2018, in the Berkeley Common Room at Yale University. 
---
For more production information, click here.